About IORP Reporter – Your IORP II Pensions Reporting Solution
The new IORP II reporting regulations come into force across the EEA from Q3 2019, which oblige European Pension Funds to submit detailed regulatory information to the European Insurance and Occupational Pensions Authority (EIOPA) via their national supervisors.
The new regime has many similarities with EIOPA's Solvency II reporting regime for insurance companies, which was introduced in 2016.
Information has to be supplied to EIOPA in an XBRL (eXtensible Business Reporting Language) format which is increasingly becoming the standard for reporting regulatory financial information.
About FS Assist
FS Assist has been involved in producing financial regulatory reporting in Europe for over 20 years. We have created reporting solutions for insurance companies to comply with the Solvency II regime, and our SII Assist software is one of the most widely used systems in Europe; used by over 350 companies across more than 20 countries.
Our new IORP Reporter builds upon our Solvency II experience to create a simple easy-to-use Excel-based reporting package to allow Pension Funds to comply with the new reporting regime.
Excel Based Reporting
IORP Reporter is an Excel based reporting solution which allows for the straightforward completion of the new IORP II quantitative templates.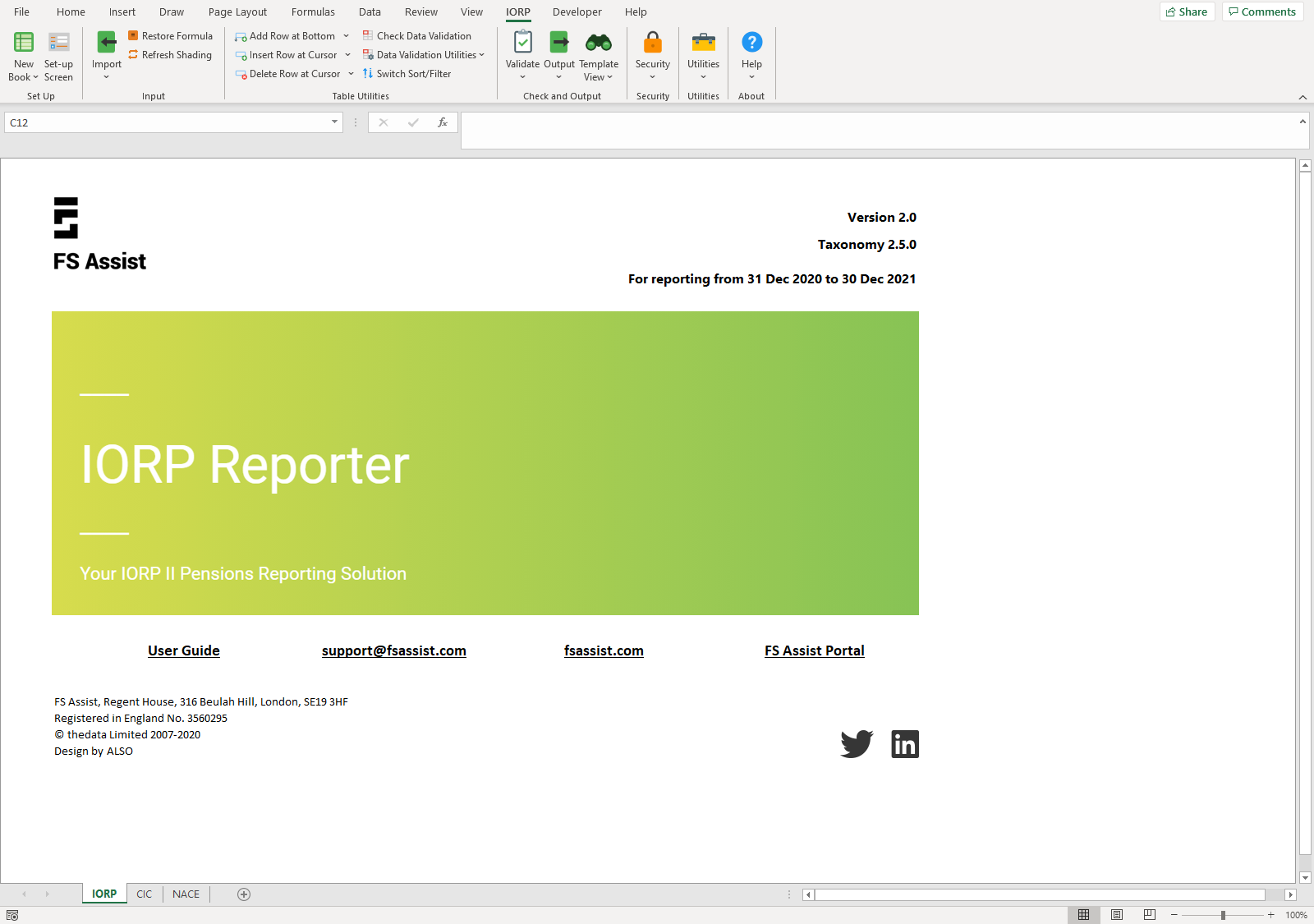 Once the Excel workbooks are saved to your computer, a simple set up process will identify the templates which apply to your business and the software will set up a bespoke Excel workbook with each worksheet relating a template which you need to report.
This will enable you to complete the return in a familiar spreadsheet environment. We have kept these workbooks as standard Excel files, so you can enjoy all of the standard functionality and ease of use of a conventional spreadsheet.
This means data can be entered in any form you wish, from simply typing in information, or you can copy/paste or link data into the reporting templates from other sources as required.
For most Pension Funds, this provides a quick and simple way of completing the new reports, with a minimum of IT overhead (all you need is a computer and a copy of Excel).
Data Validation Checks
The IORP II specifications include extensive data validation checks which need to be complied with. Moreover, XBRL reporting submissions require very high levels of data accuracy in order for a technically valid output to be created.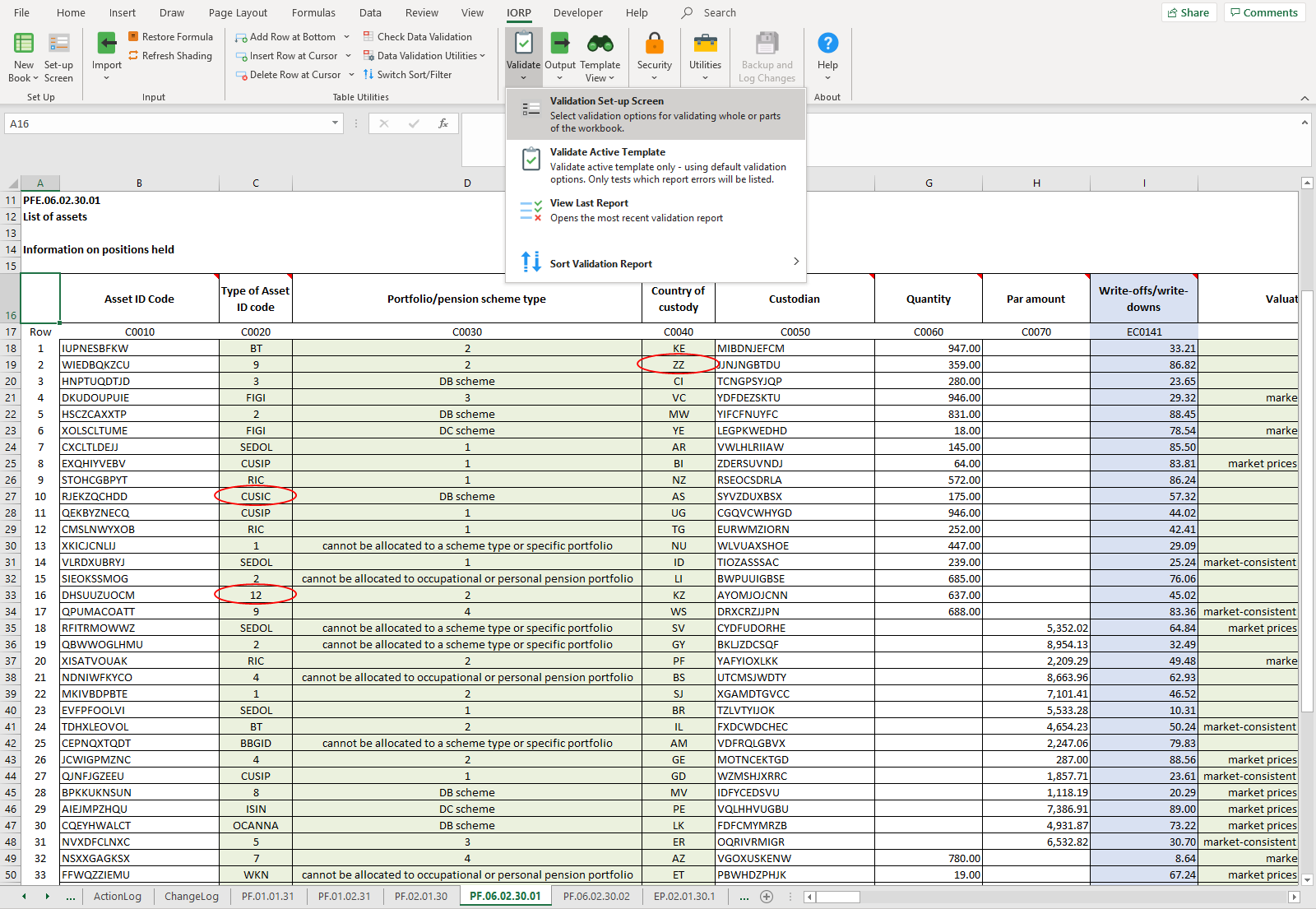 IORP Reporter boasts a comprehensive set of validation tests, incorporating all of the regulators compulsory checks along with numerous additional checks to ensure you file is correct and can be successfully uploaded to your local regulator without a problem.
Support and Assistance
IORP Reporter has been designed to be extremely user friendly and intuitive to use, but in addition to this we prioritise outstanding customer support, training, updates and assistance – all as a standard part of the offering.
Ease of use, speed of completion and comprehensive training and customer support are the hallmarks of our solutions, which will make this the simplest way to complete your regulatory reporting.
Further information and a demonstration of the software can be arranged by our sales team.